April 23rd, 2016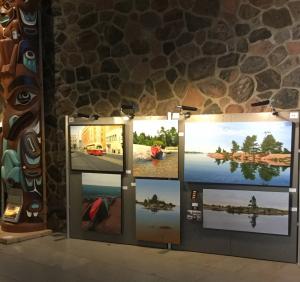 Here was my "Best of Show" feature display in the main Grand Hall at this years 25th McMichael Autumn Art Sale. The show was a great success and The McMichael Volunteers raised over $125,000 this weekend selling fabulous new Canadian artists!
I did very well with a few large canvas sales! I spoke with thousands of people and most importantly, my works were received with such fantastic interest, compliments and praise.

Thanks to those who purchased, and to all who attended and supported me with your kind words and "likes".

Hope to see you all back there in 2016!