New 2018 Calendar Northern Getaway by Kenneth Kirsch Coming Soon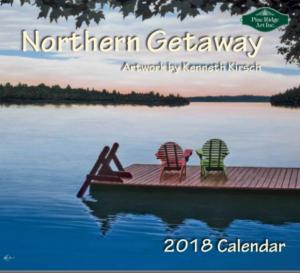 Pineridge Art is proud to collaborate with Canadian Fine Artist Kenneth Kirsch on his New 2018 Calendar aptly named "Northern Getaway".
The artists and artwork featured on all our products is known for quality of workmanship and diversity of themes, ranging from folk art to wildlife, contemporary design to collage.
Our products can be found in the very best of gift shops, stationery retailers, book and general stores in North America, Europe, and Australia.
Look for Kenneth Kirsch soon...